Rush Limbaugh
Sunday -- 03:00 PM - 06:00 PM
Monday -- 11:00 AM - 02:00 PM
Tuesday -- 11:00 AM - 02:00 PM
Wednesday -- 11:00 AM - 02:00 PM
Thursday -- 11:00 AM - 02:00 PM
Friday -- 11:00 AM - 02:00 PM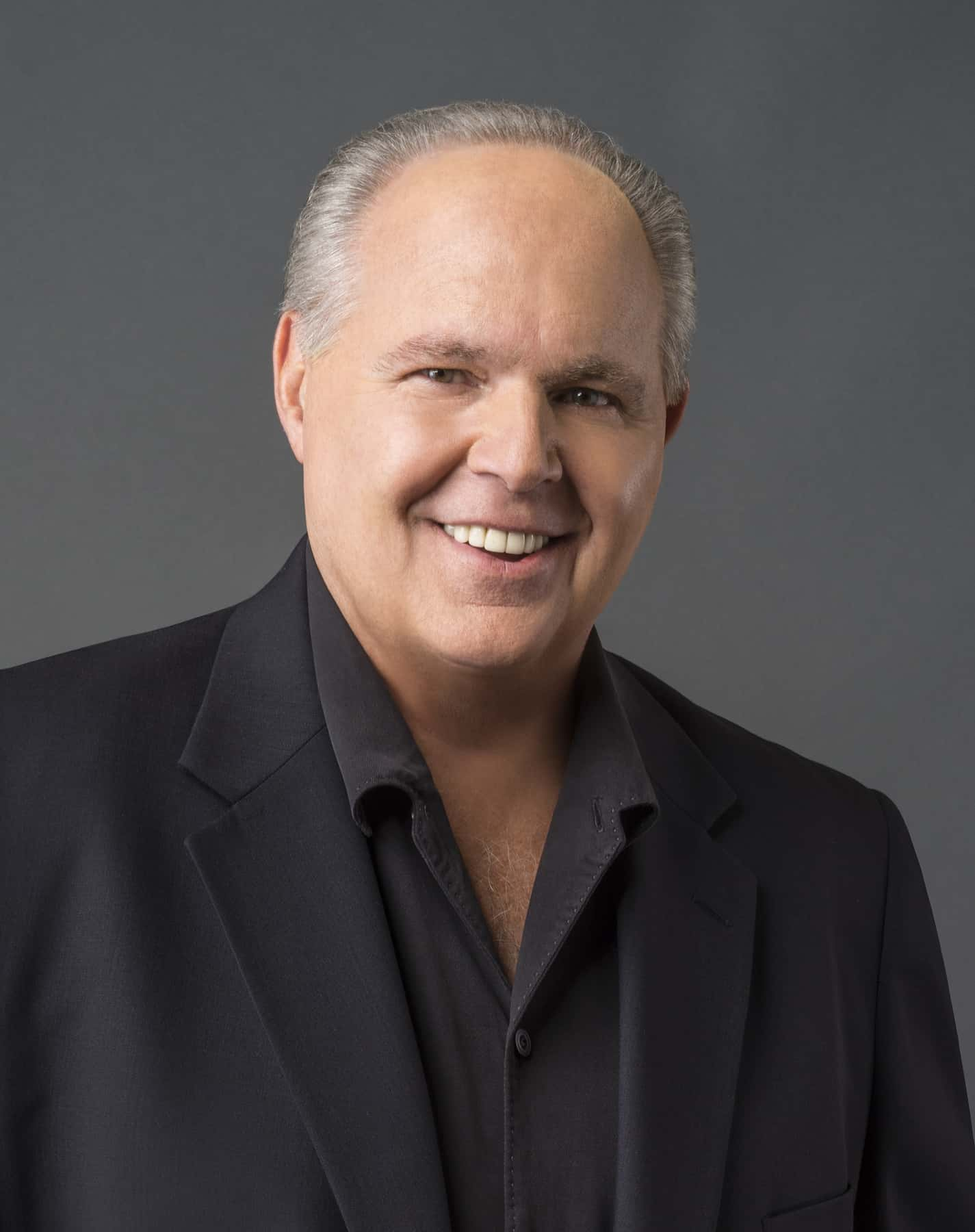 Rush Limbaugh is widely credited with reviving AM radio with the debut and ensuing massive popularity of his nationally syndicated, self-titled program. Limbaugh and his partners launched The Rush Limbaugh Show on August 1, 1988, with 56 radio stations, and in just a few months, an additional 100 affiliates were added, thus paving the way for the expansion of the Talk radio format. The show continued to grow nationwide without the help of a major syndicator, so when listeners inquired about his network affiliation, Limbaugh began referring to his team as the Excellence in Broadcasting network, later dubbed the EIB. More than three decades later, The Rush Limbaugh Show continues to be the most-listened-to national radio talk show in America.  Today, the program is on more than 650 stations nationwide, reaching more than 25 million listeners.
Recognized for his achievements, Mr. Limbaugh received the Marconi Award for Syndicated Radio Personality of the Year given by the National Association of Broadcasters in 1992, 1995, 2000, 2005 and 2014.  He's tied for the most wins ever in the category.  Mr. Limbaugh was inducted into the Radio Hall of Fame in 1993, the National Association of Broadcasters Hall of Fame in 1998, and the Hall of Famous Missourians in 2012.  In 2020, President Donald Trump presented Limbaugh with the Presidential Medal of Freedom, the Nation's highest civilian honor, presented to individuals who have made especially meritorious contributions to the to the security or national interests of the United States, to world peace, or to cultural or other significant public or private endeavors.
Born Rush Hudson Limbaugh III in Jan. 1951 in Cape Girardeau, Missouri, to a family with generations of attorneys, he chose to explore his passion for broadcasting at age 16 by working on-air as a disc jockey for a radio station in his hometown.  After four years, he left for Pittsburgh to work at the former ABC owned and operated KQV.  He later moved to Kansas City where he eventually tired of disc jockey life and left broadcasting for business.  He joined the Kansas City Royals as director of group sales in Feb. 1979 and later served as director of sales and special events.
By 1983, Mr. Limbaugh got the broadcasting bug back and re-entered radio as a political commentator for KMBZ in Kansas City.  A year later, he was the host of a daytime talk show on KFBK in Sacramento, Calif., where he nearly tripled the program's ratings in four years.  From there, he went to New York in 1988 where his record-breaking national show was born.