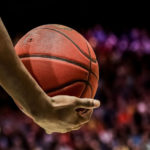 A spokesman for the Los Angeles Police Department said on Thursday that Charlotte Hornets forward Miles Bridges was arrested on a felony charge in Los Angeles, and released on $130,000 bail.  Los Angeles County Sheriff's Department records show that the 24-year-old Bridges was arrested at 1:55 p.m. local time Wednesday and booked at 5:37 p.m. He was released just after 8 p.m. and has a court date scheduled for July 20.
According to the Los Angeles Police Department, Bridges was arrested on suspicion of felony domestic violence. Police did not provide any additional information about the charge. The Hornets said on social media that they are "aware" of the situation involving Bridges, adding, "we are in the process of gathering additional information. We will have no further comment at this time."
The Hornets announced earlier in the week that they extended a qualifying contract offer to the 6-foot-6, 225-pound forward.  Bridges, the No. 12 overall pick in the 2018 NBA Draft, averaged a career-high 20.2 points, 7.0 rebounds and 3.8 assists per game in 80 starts last season for the Hornets. Bridges' arrest came on the eve of NBA free agency, which began Thursday night.
Editorial credit: Michele Morrone / Shutterstock.com